On this page, you find the full wrestling profile of Rick Steiner, with his Career History, real name, age, height and weight, the Promotions he worked for, all the Face/Heel turns, the Championship Titles he won, his Finishers, Theme Songs, Tag Teams and Stables, his appearance changes through the years, and more.
Robert Rechsteiner was born in Bay City, Michigan on March 9, 1961, and he is currently 62 years old.
He is currently a Ambassador, working for WWE.
Rick Steiner was inducted in the WWE Hall of Fame in 2022 as part of the Groups wing (as a member of The Steiner Brothers).
Profile Info
Gender

Male

Real Name

Robert Rechsteiner

Ring Names

Rick Steiner

(

January 10, 1985

-

Present

)

Rob Rechsteiner

(

June 1, 1983

-

January 9, 1985

)

Born

March 9, 1961 (age 62)

Nationality

United States

Birth Place

Bay City, Michigan

Billed From

Height

5 ft 11 in (180 cm)

Weight

Nicknames

The Dog-Faced Gremlin
Career History
Roles

Ambassador

(

January 2, 2023

-

Present

)

Part Time Wrestler

(

April 27, 2019

-

September 19, 2019

)

Wrestler

(

June 1, 1983

-

October 21, 2017

)

Companies / Promotions

Promotion
from
to

Promotion

WWE

January 2, 2023

Present

Promotion

INDY

February 14, 2004

October 21, 2017

Promotion

NWA

October 30, 2010

February 26, 2011

Promotion

TNA

May 13, 2007

January 29, 2008

Promotion

NOAH

July 24, 2004

July 12, 2005

Promotion

TNA

June 19, 2002

October 29, 2003

Promotion

NJPW

Brand

Heavyweight

February 1, 2002

September 15, 2003

Promotion

WCW

March 11, 1996

March 21, 2001

Promotion

NJPW

Brand

Heavyweight

December 13, 1993

May 3, 1997

Promotion

ECW

July 28, 1995

October 28, 1995

Promotion

WWF

December 14, 1992

April 12, 1994

Promotion

NJPW

Brand

Heavyweight

March 21, 1991

January 4, 1993

Promotion

WCW

November 2, 1988

October 17, 1992

Promotion

NWA

January 10, 1985

October 29, 1988

Promotion

NJPW

Brand

Heavyweight

February 23, 1987

March 20, 1987

Promotion

AWA

January 10, 1985

November 3, 1985

Face / Heel Turns

| Alignment | from | to |
| --- | --- | --- |
| Heel | February 5, 2001 | September 19, 2019 |
| Face | January 15, 2001 | February 4, 2001 |
| Heel | April 12, 1999 | January 14, 2001 |
| Face | June 8, 1988 | April 11, 1999 |
| Heel | January 10, 1985 | June 7, 1988 |

Images

Apr 2022

Jun 2002

Mar 1999

Jan 1991

Nov 1988

Jun 1983
Finishers

Steiner Driver

-

Death Valley Driver

(

January 10, 1985

-

October 21, 2017

)

Diving Bulldog

(

January 10, 1985

-

October 21, 2017

)

Steinerizer / Super Steiner Drop / Manhattan Bulldog - with Scott Steiner

-

Electric Chair + Diving Bulldog combination

(

February 20, 1989

-

January 4, 2008

)

Steiner DDT - with Scott Steiner

-

Electric Chair + Diving DDT combination

(

February 20, 1989

-

January 4, 2008

)

Steiner Device - with Scott Steiner

-

Electric Chair + Diving Clothesline combination

(

February 20, 1989

-

January 4, 2008

)

Keylock

(

June 1, 1983

-

January 7, 1999

)

Stepover Toehold Camel Clutch

(

June 1, 1983

-

January 7, 1999

)

Theme Songs

Theme Song

"Dog Pound" by Jimmy Hart & Howard Helm

-

Single

(

February 23, 1998

-

October 21, 2017

)

Theme Song

"Steinerized" by D. Conort, M. Seitz & J. Papa - with Scott Steiner

-

Team

(

March 11, 1996

-

February 22, 1998

)

Theme Song

"The Way of the Wizard" - with Scott Steiner

-

Team

(

March 21, 1991

-

May 3, 1997

)

Theme Song

"Welcome to the Jungle" by Guns N' Roses - with Scott Steiner

-

Team

(

July 28, 1995

-

October 28, 1995

)

Theme Song

"The Victors (University of Michigan Fight Song)" - with Scott Steiner

-

Team

(

December 14, 1992

-

April 12, 1994

)

Theme Song

"Swamp Dog" - with Scott Steiner

-

Team

(

October 15, 1990

-

October 17, 1992

)

Theme Song

"The Best Is Yet To Come" - with Scott Steiner

-

Team

(

May 20, 1990

-

October 14, 1990

)

Theme Song

"Welcome to the Jungle" by Guns N' Roses - with Scott Steiner

-

Team

(

November 1, 1989

-

May 19, 1990

)

Theme Song

"Hot Stuff" by Donna Summer - with Scott Steiner

-

Team

(

February 20, 1989

-

October 31, 1989

)
Titles & Accomplishments
Halls of Fame

WWE Hall of Fame

-

Year

2022

,

Groups

,

The Steiner Brothers

Titles Won

World Wrestling Federation

2 WWF World Tag Team Championship (with Scott Steiner)

Jim Crockett Promotions / World Championship Wrestling

1 NWA Florida Heavyweight Championship
3 NWA/WCW World Television Championship
1 WCW United States Heavyweight Championship
2 NWA United States Tag Team Championship (1 with Eddie Gilbert, 1 with Scott Steiner)
8 NWA (Mid-Atlantic version)/WCW World Tag Team Championship (7 with Scott Steiner, 1 with Kenny Kaos)

New Japan Pro Wrestling

2 IWGP Tag Team Championship (with Scott Steiner)

Mid-Atlantic Championship Wrestling

2 NWA Mid-Atlantic Tag Team Championship (1 with Terry Taylor, 1 with Scott Steiner)

Preston City Wrestling

1 PCW Tag Team Championship (with Scott Steiner)

Pro Wrestling America

1 PWA Tag Team Championship (with Scott Steiner)

Pure Action Championship Wrestling

1 PACW Tag Team Championship (with Scott Steiner)

Southern Championship Wrestling

Universal Wrestling Federation

1 UWF World Tag Team Championship (with Sting)

World League Wrestling

2 WLW Heavyweight Championship

World Pro Wrestling

1 WPW Heavyweight Championship

Other Accomplishments

WCW Pat O'Connor Memorial Tag Team Tournament Winner (1990 - with Scott Steiner)
UWE Rock 'n' Roll Express Tag Team Tournament Winner (2007 - with Scott Steiner)
George Tragos/Lou Thesz Professional Wrestling Hall of Fame induction (class of 2014)
PWI Tag Team of the Year (1990, 1993 - with Scott Steiner)
PWI Match of the Year (1991 - with Scott Steiner vs. Lex Luger & Sting; SuperBrawl)
2° in PWI Years Top 100 Teams (2003 - with Scott Steiner)
10° in the PWI 500 (1991)
WON Tag Team of the Year (1990 - with Scott Steiner)
WON Match of the Year (1991 - Scott Rick Steiner vs. Hiroshi Hase & Kensuke Sasaki at WCW/New Japan Supershow)
WON Most Improved (1986)
WON Best Gimmick (1988)
Relations
Rick Steiner Game Appearances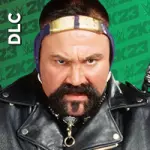 wwe2k23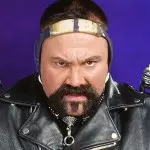 the-wrestling-code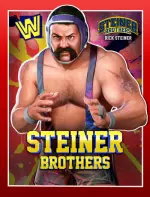 champions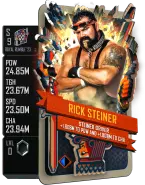 supercard