On this page, you find the full wrestling profile of Matt Taven, with his Career History, real name, age, height and weight, the Promotions he worked for, all the Face/Heel turns, the Championship Titles he won, his Finishers, Theme Songs, Tag Teams and Stables, his appearance changes through the years, and more.
Matthew Marinelli was born in Derry, New Hampshire on March 20, 1985, and he is currently 37 years old.
He is currently a Wrestler, working for AEW and ROH, under the ring name of Matt Taven.
Profile Info
Gender

Male

Real Name

Matthew Marinelli

Ring Names

Matt Taven

(

March 7, 2008

-

Present

)

Height

6 ft 2 in (188 cm)

Weight

Born

March 20, 1985 (age 37)

Birth Place

Derry, New Hampshire

Billed From

Nicknames

King
Career History
Roles

Wrestler

(

March 7, 2008

-

Present

)

Companies / Promotions

Promotion
from
to

Promotion

AEW

October 14, 2022

Present

Promotion

ROH

October 14, 2022

Present

Promotion

NWA

October 24, 2021

October 18, 2022

Promotion

TNA

January 8, 2022

October 8, 2022

Promotion

ROH

January 7, 2012

January 7, 2022

Promotion

CMLL

September 9, 2016

October 7, 2018

Promotion

NJPW

Brand

Heavyweight

November 23, 2014

December 9, 2015

Face / Heel Turns

| Alignment | from | to |
| --- | --- | --- |
| Heel | January 8, 2022 | Present |
| Face | December 13, 2019 | January 7, 2022 |
| Heel | March 2, 2013 | December 12, 2019 |
| Face | March 7, 2008 | March 1, 2013 |

Images

Jan 2022

Mar 2019

Apr 2017

Mar 2014

Mar 2008
Finishers

Climax

-

Arm Trap Headlock Driver

(

January 7, 2012

-

Present

)

Frog Splash

(

March 7, 2008

-

Present

)

Rock Star Supernova - with TK O'Ryan & Vinny Marseglia

-

Powerbomb + Double Jumping Russian Legsweep combination

(

September 18, 2016

-

December 14, 2019

)

Resolution - with TK O'Ryan & Vinny Marseglia

-

Mustang Ride followed by a High-angle Senton Bomb followed by a Frog Splash

(

September 18, 2016

-

December 14, 2019

)

Hail Mary - with Michael Bennett

-

Aided Piledriver

(

October 9, 2014

-

December 19, 2015

)

Theme Songs

Theme Song

"Cathedral" by WCPM

-

Single

(

September 18, 2016

-

Present

)

Theme Song

"Suffer Unto Me" by Avenue F - with Mike Bennett

-

Team

(

November 21, 2020

-

Present

)

Theme Song

"The Hoopla" by The Jack of all Tracks

-

Single

(

April 6, 2013

-

September 17, 2016

)

Theme Song

"Something for You / Suffer Unto Me" by David Rolfe & Avenue F - with The Kingdom

-

Team

(

July 12, 2014

-

December 19, 2015

)

Theme Song

"So Unkind" by Voodoo Vegas

-

Single

(

January 7, 2012

-

April 5, 2013

)
Titles & Accomplishments
Titles Won

Impact Wrestling

1 Impact World Tag Team Championship (with Mike Bennett)

Ring of Honor

1 ROH World Championship
1 ROH World Television Championship
2 ROH World Tag Team Championship (with Michael Bennett)
3 ROH World Six-Man Tag Team Championship (with TK O'Ryan & Vinny Marseglia)

New Japan Pro Wrestling

1 IWGP Tag Team Championship (with Michael Bennett)

National Wrestling Alliance

1 NWA On Fire Tag Team Championship (with Julian Starr)

Consejo Mundial de Lucha Libre

1 NWA World Historic Welterweight Championship

Chaotic Wrestling

2 CW New England Championship
1 CW Tag Team Championship (with Vinny Marseglia)

Impact Championship Wrestling

1 ICW Tag Team Championship (with Rhett Titus)

Northeast Wrestling

2 NEW Heavyweight Championship

Top Rope Promotions

2 TRP Heavyweight Championship

Other Accomplishments

ROH Top Prospect Tournament Winner (2013)
ROH World Six-Man Tag Team Championship Tournament Winner (2016 - with TK O'Ryan & Vinny Marseglia)
ROH Year-End Award - Wrestler of the Year (2019)
ROH Year-End Award - Match of the Year (2019 - vs. Jay Lethal and Marty Scurll at G1 Supercard)
ROH Grand Slam Champion
ROH Triple Crown Champion
CW New England Championship Tournament Winner (2012)
PWE Robbie Ellis Tournament of Super Juniors Winner (2012)
TRP Killer Kowalski Cup Winner (2010)
Relations
Tag Teams & Stables

The Kingdom / The OGK

-

Maria Kanellis, Mike Bennett (

November 21, 2020

-

Present

)

Honor No More

-

Eddie Edwards, Kenny King, Maria Kanellis, Mike Bennett, PCO, Vincent / Vinny Marseglia (

January 8, 2022

-

October 8, 2022

)

The Kingdom

-

TK O'Ryan, Vincent / Vinny Marseglia (

September 18, 2016

-

December 14, 2019

)

The Kingdom

-

Adam Cole, Maria Kanellis, Matt Hardy, Mike Bennett (

July 12, 2014

-

December 19, 2015

)

Michael Bennett & Matt Taven

-

Mike Bennett (

October 9, 2014

-

December 19, 2015

)

Managers

Scarlett Bordeaux, Truth Martini
Matt Taven Game Appearances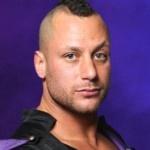 the-wrestling-code