On this page, you find the full wrestling profile of Ken Shamrock, with his Career History, real name, age, height and weight, the Promotions he worked for, all the Face/Heel turns, the Championship Titles he won, his Finishers, Theme Songs, Tag Teams and Stables, his appearance changes through the years, and more.
Kenneth Wayne Shamrock (born Kilpatrick) was born in Macon, Georgia on February 11, 1964, and he is currently 59 years old.
He is currently a Part Time Wrestler, under the ring name of Ken Shamrock.
Ken Shamrock was inducted in the Impact Hall of Fame in 2020.
Profile Info
Gender

Male

Real Name

Kenneth Wayne Shamrock (born Kilpatrick)

Ring Names

Ken Shamrock

(

September 30, 1989

-

Present

)

Wayne Shamrock

(

July 29, 1989

-

February 19, 1993

)

Vince Torelli

(

February 24, 1990

-

June 21, 1991

)

Height

6 ft 1 in (185 cm)

Weight

212 lbs (96 kg)

(

November 30, 2018

-

Present

)

243 lbs (110 kg)

(

July 29, 1989

-

August 7, 2002

)

Born

February 11, 1964 (age 59)

Birth Place

Macon, Georgia

Billed From

Nicknames

The World's Most Dangerous Man; Godfather of Pain
Career History
Roles

Part Time Wrestler

(

August 6, 2022

-

Present

)

Wrestler

(

November 30, 2018

-

February 2, 2021

)

MMA Fighter

(

October 4, 1992

-

February 19, 2016

)

Wrestler

(

July 29, 1989

-

July 14, 2004

)

Companies / Promotions

Promotion
from
to

Promotion

IMPACT

September 5, 2019

February 2, 2021

Promotion

INDY

November 30, 2018

August 31, 2019

Promotion

UFC

January 8, 1999

June 1, 2007

Promotion

TNA

July 7, 2004

July 14, 2004

Promotion

NJPW

Brand

Heavyweight

March 6, 2004

May 3, 2004

Promotion

TNA

June 19, 2002

August 7, 2002

Promotion

WWF

February 24, 1997

September 21, 1999

Promotion

UFC

November 12, 1993

May 17, 1996

Promotion

AJPW

October 28, 1989

September 30, 1989

Face / Heel Turns

| Alignment | from | to |
| --- | --- | --- |
| Heel | September 29, 2020 | February 2, 2021 |
| Face | November 30, 2018 | September 28, 2020 |
| Face | March 22, 1999 | July 14, 2004 |
| Heel | October 12, 1998 | March 21, 1999 |
| Face | February 24, 1997 | October 11, 1998 |

Images

Nov 2018

Oct 1989
Finishers

Ankle Lock

(

November 30, 2018

-

February 2, 2021

)

Ankle Lock

(

July 29, 1989

-

July 14, 2004

)

Theme Songs

Theme Song

"Pound It In" by Michael Raphael

-

Single

(

September 5, 2019

-

February 2, 2021

)

Theme Song

"The Ultimate" by Jim Johnston

-

Single

(

November 30, 2018

-

August 31, 2019

)

Theme Song

"Lion's Den" by Dale Oliver

-

Single

(

June 19, 2002

-

July 14, 2004

)

Theme Song

"The Ultimate" by Jim Johnston

-

Single

(

April 12, 1999

-

September 21, 1999

)

Theme Song

"Union" by Jim Johnston - with The Union

-

Team

(

May 3, 1999

-

June 7, 1995

)

Theme Song

"Dangerous" by Jim Johnston

-

Single

(

February 24, 1997

-

April 11, 1999

)

Theme Song

"Danger Zone" by Kenny Loggins

-

Single

(

October 25, 1990

-

February 19, 1993

)
Titles & Accomplishments
Hall of Fame

Impact Hall of Fame

-

Year

2020

,

Individual

Titles Won

World Wrestling Federation

1 WWF Intercontinental Championship
1 WWF Tag Team Championship (with Big Boss Man)

Total Nonstop Action Wrestling

1 NWA World Heavyweight Championship

Battle Championship Wrestling

1 BCW Tag Team Championship (with Carlo Cannon)

South Atlantic Pro Wrestling

1 SAPW Heavyweight Championship

Other Accomplishments

WWF King of the Ring Winner (1998)
WWF Intercontinental Championship Tournament Winner (1998)
TNA Gauntlet for the Gold Winner (2002 – Heavyweight)
SAPW Heavyweight Title Tournament Winner (1991)
George Tragos/Lou Thesz Professional Wrestling Hall of Fame George Tragos Award (2020)
PWI Most Improved Wrestler of the Year (1997)
8° in PWI 500 (1998)
UFC Hall of Fame induction
WON Feud of the Year (2002 - vs. Tito Ortiz; 2006 - vs. Tito Ortiz)
1 UFC Superfight Championship
PHW King of Pancrase Winner (1994)
1 WMMAA Heavyweight Championship
PFC Pride Grand Prix Finals Superfight Winner (2000)
Relations
Tag Teams & Stables

Ken Shamrock & Sami Callihan

-

Sami Callihan (

September 29, 2020

-

February 2, 2021

)

The Union

-

Big Show, Mick Foley, Test (

May 3, 1999

-

June 7, 1995

)

The Corporation

-

Big Boss Man, Chyna, Gerald Brisco, Kane, Pat Patterson, Pete Gas, Rodney, Sgt. Slaughter, Shane McMahon, Shawn Michaels, Test, The Rock / Dwayne Johnson, Triple H, Vince McMahon (

November 30, 1998

-

March 22, 1999

)
Ken Shamrock Game Appearances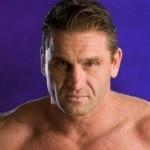 the-wrestling-code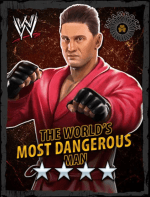 champions
wwe2k16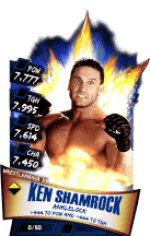 supercard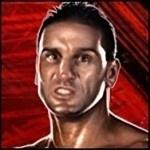 wwe13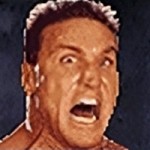 no-mercy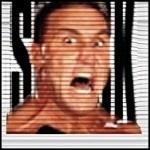 smackdown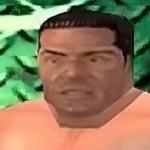 wrestlemania-2000
attitude