On this page, you find the full wrestling profile of The Sandman, with his Career History, real name, age, height and weight, the Promotions he worked for, all the Face/Heel turns, the Championship Titles he won, his Finishers, Theme Songs, Tag Teams and Stables, his appearance changes through the years, and more.
James Fullington was born in Sandy, Utah on June 16, 1963, and he is currently 60 years old.
The Sandman was inducted in the Hardcore Hall of Fame in 2007.
Profile Info
Gender

Male

Real Name

James Fullington

Ring Names

The Sandman

(

July 12, 1999

-

October 3, 2021

)

Hak

(

February 1, 1999

-

July 11, 1999

)

The Sandman

(

December 20, 1992

-

January 31, 1999

)

Mr. Sandman

(

June 9, 1990

-

December 19, 1992

)

Born

June 16, 1963 (age 60)

Nationality

United States

Birth Place

Sandy, Utah

Billed From

Philadelphia, Pennsylvania

Height

6 ft 3 in (191 cm)

Weight

Nicknames

Ambassador of Extreme, Hardcore Icon, Extreme Icon, ECW Original, King of Extreme
Career History
Roles

Wrestler

(

January 1, 1989

-

October 3, 2021

)

Companies / Promotions

Promotion
from
to

Promotion

TNA

July 27, 2010

August 23, 2010

Promotion

WWE

Brand

Raw

June 17, 2007

September 12, 2007

Promotion

WWE

Brand

ECW

June 7, 2006

June 16, 2007

Promotion

WWC

July 15, 2005

January 6, 2006

Promotion

TNA

February 12, 2003

February 4, 2004

Promotion

ECW

October 30, 1999

January 13, 2001

Promotion

WCW

February 1, 1999

July 11, 1999

Promotion

ECW

April 25, 1992

September 6, 1998

Face / Heel Turns

| Alignment | from | to |
| --- | --- | --- |
| Face | February 12, 2003 | October 3, 2021 |
| Heel | February 23, 2002 | February 11, 2003 |
| Face | April 25, 1992 | February 22, 2002 |

Images

Oct 1999

Feb 1999

Apr 1992
Finishers

White Russian Legsweep

-

Russian Legsweep, often with a kendo stick across the opponent's throat

(

April 25, 1992

-

October 3, 2021

)

Rolling Rock

-

Senton Bomb

(

April 25, 1992

-

October 3, 2021

)

Theme Songs

Theme Song

"Enter Sandman" by Metallica

-

Single

(

September 13, 2007

-

October 3, 2021

)

Theme Song

"Sandman Returns" by Dale Oliver

-

Single

(

July 27, 2010

-

August 23, 2010

)

Theme Song

"Nightmare" by Jim Johnston

-

Single

(

June 7, 2006

-

September 12, 2007

)

Theme Song

"Sandman Returns" by Dale Olive

-

Single

(

February 12, 2003

-

February 4, 2004

)

Theme Song

"Enter Sandman" by Metallica

-

Single

(

October 30, 1999

-

January 13, 2001

)

Theme Song

"Unledded" by Rick DiFonzo

-

Single

(

February 1, 1999

-

July 11, 1999

)

Theme Song

"Enter Sandman" by Metallica

-

Single

(

November 1, 1994

-

September 6, 1998

)

Theme Song

"Surfin' U.S.A." by The Beach Boys

-

Single

(

April 25, 1992

-

October 1, 1994

)
Titles & Accomplishments
Halls of Fame

Hardcore Hall of Fame

-

Year

2007

,

Individual

Titles Won

Eastern Championship Wrestling/Extreme Championship Wrestling

6 ECW World Heavyweight Championship
2 ECW World Tag Team Championship (with 2 Cold Scorpio)
1 ECW World Television Championship

All Entertainment Action Wrestling

2 AEAW American Heavyweight Championship
1 AEAW Hardcore Wrestling Championship

DDT Pro-Wrestling

1 Ironman Heavymetalweight Championship

Frontier Martial-Arts Wrestling

1 WEW World Tag Team Championship (with Kodo Fuyuki)

Future of Wrestling

1 FOW Hardcore Championship

International Wrestling Cartel

1 IWC World Heavyweight Championship

Stars and Stripes Championship Wrestling

1 SSCW Heavyweight Championship

Universal Wrestling Federation

1 UWF Universal Heavyweight Championship

USA Pro Wrestling

1 USA Pro United States Championship

Westside Xtreme Wrestling

1 WXW Hardcore Championship

Xtreme Pro Wrestling

1 XPW King of the Deathmatch Championship

Other Accomplishments

TNA Hard 10 Tournament Winner (2003)
Relations
Tag Teams & Stables

EV 2.0

-

Bill Alfonso, Bubba Ray Dudley / Bully Ray, D-Von Dudley, Mick Foley, Nunzio / Little Guido, Raven, Rhyno / Rhino, Rob Van Dam, Sabu, Stevie Richards, Tazz, Tommy Dreamer, Tony Mamaluke (

July 15, 2010

-

August 23, 2010

)

ECW Originals

-

Balls Mahoney, Bubba Ray Dudley / Bully Ray, D-Von Dudley, Rhyno / Rhino, Rob Van Dam, Sabu, Stevie Richards, Tommy Dreamer (

January 30, 2007

-

June 3, 2007

)

Team Extreme

-

Justin Credible, Perry Saturn,

New Jack

(

April 2, 2003

-

April 30, 2003

)

Managers

Francine, Missy Hyatt, Woman
The Sandman Game Appearances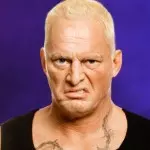 the-wrestling-code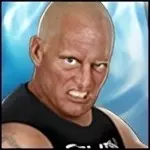 svr2008