On this page, you find the full wrestling profile of Raven, with his Career History, real name, age, height and weight, the Promotions he worked for, all the Face/Heel turns, the Championship Titles he won, his Finishers, Theme Songs, Tag Teams and Stables, his appearance changes through the years, and more.
Scott Anthony Levy was born in Philadelphia, Pennsylvania on September 8, 1964, and he is currently 58 years old.
Raven was inducted in the Impact Hall of Fame in 2022.
Profile Info
Gender

Male

Real Name

Scott Anthony Levy

Ring Names

Raven

(

March 17, 1995

-

Present

)

Johnny Polo

(

May 10, 1993

-

March 26, 1995

)

Scotty Flamingo

(

April 6, 1992

-

February 1, 1993

)

Scott Anthony

(

July 26, 1991

-

February 27, 1991

)

Scotty the Body

(

February 24, 1988

-

December 1, 1990

)

Scott Levy

(

February 20, 1988

-

April 4, 1988

)

Born

September 8, 1964 (age 58)

Nationality

United States

Birth Place

Philadelphia, Pennsylvania

Billed From

Height

6 ft 1 in (185 cm)

Weight
Career History
Roles

Wrestler

(

February 20, 1988

-

February 21, 2020

)

Manager

(

May 24, 1993

-

October 21, 1994

)

Companies / Promotions

Promotion
from
to

Promotion

INDY

February 7, 2003

February 21, 2020

Promotion

NWA

February 14, 2009

December 23, 2013

Promotion

TNA

May 28, 2009

November 12, 2010

Promotion

TNA

January 22, 2003

March 7, 2008

Promotion

NWA

January 22, 2005

August 26, 2005

Promotion

ROH

March 15, 2003

November 28, 2003

Promotion

WWE

Brand

Raw

March 25, 2002

January 20, 2003

Promotion

WWF

September 24, 2000

March 24, 2002

Promotion

ECW

August 27, 1999

July 7, 2000

Promotion

WCW

June 30, 1997

August 25, 1999

Promotion

ECW

March 17, 1995

June 6, 1997

Promotion

WWF

May 24, 1993

October 21, 1994

Promotion

WCW

April 6, 1992

February 1, 1993

Promotion

NWA

November 30, 1989

December 1, 1990

Promotion

INDY

February 20, 1988

December 27, 1991

Promotion

AJPW

August 18, 1990

September 7, 1990

Face / Heel Turns

| Alignment | from | to |
| --- | --- | --- |
| Heel | July 29, 2010 | February 21, 2020 |
| Face | June 24, 2010 | July 28, 2010 |
| Heel | May 28, 2009 | June 23, 2010 |
| Face | June 19, 2005 | May 27, 2009 |
| Heel | May 24, 1993 | June 18, 2005 |
| Face | February 20, 1988 | May 23, 1993 |

Images

May 2009

Nov 2006

Jun 2005

Jan 2004

Mar 2002

Oct 1998

Mar 1995

May 1993

Feb 1988
Finishers

Raven Effect

-

Flowing Snap DDT

(

March 17, 1995

-

February 21, 2020

)

Leaping Shoulder Block

(

April 6, 1992

-

February 1, 1993

)

Theme Songs

Theme Song

"Scream" by Dale Oliver

-

Single

(

January 22, 2003

-

November 12, 2010

)

Theme Song

"Sin" by Nine Inch Nails

-

Single

(

March 15, 2003

-

November 28, 2003

)

Theme Song

"End of Everything" by Stereomud & Jim Johnston

-

Single

(

September 24, 2000

-

January 20, 2003

)

Theme Song

"Come Out And Play" by The Offspring

-

Single

(

August 27, 1999

-

July 7, 2000

)

Theme Song

"Take It" by Insane Clown Posse

-

Single

(

June 30, 1997

-

August 1, 1999

)

Theme Song

"Come Out And Play" by The Offspring

-

Single

(

March 17, 1995

-

June 6, 1997

)

Theme Song

"What About Me?" by Jim Johnston

-

Single

(

May 24, 1993

-

October 21, 1994

)

Theme Song

"Come As You Are (Instrumental)" by Nirvana

-

Single

(

April 6, 1992

-

February 1, 1993

)
Titles & Accomplishments
Hall of Fame

Impact Hall of Fame

-

Year

2022

,

Individual

Titles Won

World Wrestling Federation / World Wrestling Entertainment

26 WWF/E Hardcore Championship

Extreme Championship Wrestling

2 ECW World Heavyweight Championship
4 ECW World Tag Team Championship (2 with Stevie Richards, 1 with Tommy Dreamer, 1 with Mike Awesome)

World Championship Wrestling

1 WCW Light Heavyweight Championship
1 WCW United States Heavyweight Championship
1 WCW World Tag Team Championship (with Perry Saturn)

Total Nonstop Action Wrestling

1 NWA World Heavyweight Championship

National Wrestling Alliance

1 NWA Central States Heavyweight Championship

All Action Wrestling

1 AAW World Heavyweight Championship

Australasian Wrestling Federation

1 AWF Australasian Championship

Great Championship Wrestling

1 GCW Heavyweight Championship

Heartland Wrestling Association

1 HWA Tag Team Championship (with Hugh Morrus)

Juggalo Championship Wrestling

1 JCW Tag Team Championship (with Sexy Slim Goody)

Mid-Eastern Wrestling Federation

1 MEWF Mid-Atlantic Heavyweight Championship

National Wrestling Federation

1 NWF Heavyweight Championship

Pacific Northwest Wrestling

3 NWA Pacific Northwest Heavyweight Championship
3 NWA Pacific Northwest Tag Team Championship (1 with Top Gun, 1 with The Grappler, 1 with Steve Doll)
1 NWA Pacific Northwest Television Championship

Pro-Pain Pro Wrestling

1 3PW World Heavyweight Championship

United States Xtreme Wrestling

4 UXW Heavyweight Championship

United States Wrestling Association

1 USWA World Tag Team Championship (with Brian Christopher)

USA Pro Wrestling

Vanguard Championship Wrestling

Other Accomplishments

TNA King of the Mountain Winner (2005)
LPW Hall of Fame induction (class of 2010)
Relations
Raven Game Appearances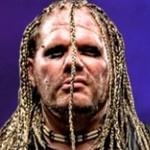 the-wrestling-code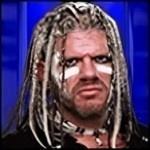 shut-your-mouth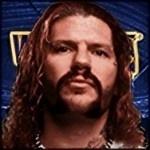 wrestlemania-x8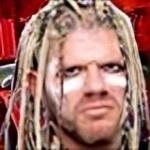 wwe-raw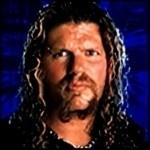 just-bring-it