On this page, you find the full wrestling profile of Stacy Keibler, with her Career History, real name, age, height and weight, the Promotions she worked for, all the Face/Heel turns, the Championship Titles she won, her Finishers, Theme Songs, Tag Teams and Stables, her appearance changes through the years, and more.
Stacy Ann-Marie Keibler was born in Rosedale, Maryland on October 14, 1979, and she is currently 44 years old.
Stacy Keibler was inducted in the WWE Hall of Fame in 2023.
Profile Info
Gender

Female

Real Name

Stacy Ann-Marie Keibler

Ring Names

Stacy Keibler

(

August 24, 2005

-

July 1, 2006

)

Super Stacy

(

April 10, 2005

-

August 24, 2005

)

Stacy Keibler

(

June 14, 2001

-

April 9, 2005

)

Miss Hancock

(

February 1, 2000

-

March 26, 2001

)

Nitro Girl Skye

(

January 31, 2000

)

Born

October 14, 1979 (age 44)

Nationality

United States

Birth Place

Rosedale, Maryland

Billed From

Height

5 ft 11 in (180 cm)

Weight

Nicknames

The Legs of WCW/WWE, The Duchess of Dudleyville
Career History
Roles

Manager

(

November 8, 1999

-

July 1, 2006

)

Wrestler

(

June 5, 2000

-

October 25, 2005

)

Companies / Promotions

Promotion
from
to

Promotion

WWE

Brand

SmackDown

August 25, 2005

July 1, 2006

Promotion

WWE

Brand

Raw

August 12, 2002

August 24, 2005

Promotion

WWE

Brand

SmackDown

March 25, 2002

August 11, 2002

Promotion

WWF

June 14, 2001

March 24, 2002

Promotion

WCW

November 8, 1999

March 26, 2001

Face / Heel Turns

| Alignment | from | to |
| --- | --- | --- |
| Face | November 1, 2002 | July 1, 2006 |
| Heel | July 9, 2001 | October 31, 2002 |
| Face | June 14, 2001 | July 8, 2001 |
| Heel | November 8, 1999 | June 13, 2001 |

Images

Aug 2005

Apr 2005

Nov 1999
Finishers

Keibler Kick

-

Spinning Heel Kick

(

August 12, 2002

-

July 1, 2006

)

Roundhouse Kick

(

June 14, 2001

-

December 31, 2003

)

Theme Songs

Theme Song

"Legs" by Kid Rock

-

Single

(

August 12, 2002

-

July 1, 2006

)

Theme Song

"The Way It Is" by Jim Johnston

-

Single

(

June 14, 2001

-

August 11, 2002

)

Theme Song

"Universal Love"

-

Single

(

November 8, 1999

-

March 26, 2001

)
Titles & Accomplishments
Halls of Fame

WWE Hall of Fame

-

Year

2023

,

Individual

Other Accomplishments

WWE Babe of the Year (2005)
WCW Nitro Girl Search Winner (1999)
WWE Hall of Fame (2023)
Relations
Tag Teams & Stables

The Alliance

-

Adam Bomb / Bryan Clark / Wrath, Bill DeMott, Billy Kidman, Booker T, Bubba Ray Dudley / Bully Ray, Buff Bagwell, Chavo Guerrero, Chris Kanyon, Christian Cage, Chuck Palumbo, Crush / Brian Adams, D-Von Dudley, Debra, Diamond Dallas Page, Gregory Helms / The Hurricane, Ivory, Jazz, Justin Credible, Kurt Angle, Lance Storm, Mark Jindrak / Marco Corleone, Mike Awesome, Molly Holly, Paul Heyman, Raven, Rhyno / Rhino, Rob Van Dam, Sean O'Haire, Shane McMahon, Shawn Stasiak, Stephanie McMahon, Stevie Richards, Stone Cold Steve Austin, Tazz, Terri Runnels, Test, Tommy Dreamer, Torrie Wilson, William Regal,

Brian Hebner, Nick Patrick, Charles Robinson, Billy Silverman

(

July 9, 2001

-

November 18, 2001

)

The New Blood

-

Alundra Blayze / Madusa, Bam Bam Bigelow, Billy Kidman, Booker T, Bret Hart, Buff Bagwell, Chris Kanyon, Chuck Palumbo, Daffney, David Arquette, Disco Inferno / Glenn Gilbertti, Eric Bischoff, Ernest Miller, Goldberg, Jeff Jarrett, Johnny Stamboli, Juventud Guerrera, Konnan, Lance Storm, Mark Jindrak / Marco Corleone, Mike Awesome, Mike Sanders, Rey Mysterio, Scott Steiner, Sean O'Haire, Shane Douglas, Shawn Stasiak, Sunny / Tammy Lynn Sytch, Torrie Wilson, Vampiro, Vince Russo, Vito,

Crowbar, David Flair, Reno, The Wall, Tylene Buck, Kimberly Page, Midajah, M.I. Smooth, Shakira

(

April 10, 2000

-

July 9, 2000

)

Wrestlers managed

Gregory Helms / The Hurricane, Rosey, Scott Steiner, Shawn Stasiak, Test
Stacy Keibler Game Appearances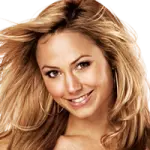 wwe2k23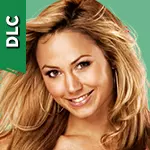 wwe2k22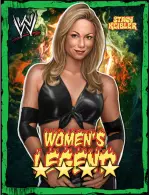 champions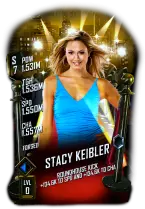 supercard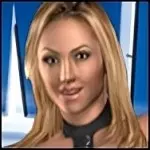 svr2006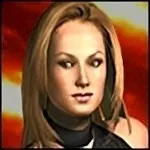 svr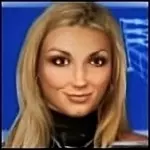 wrestlemania21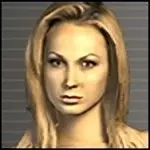 day-of-reckoning-2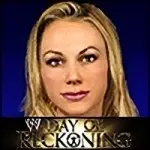 day-of-reckoning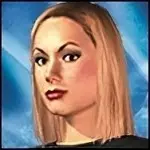 here-comes-the-pain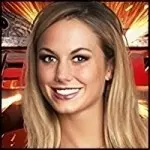 wwe-raw-2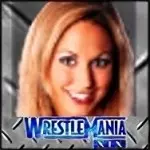 wrestlemania-xix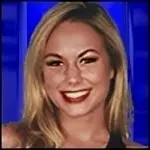 shut-your-mouth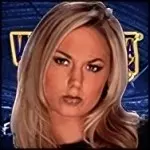 wrestlemania-x8