On this page, you find the full wrestling profile of Jazz, with her Career History, real name, age, height and weight, the Promotions she worked for, all the Face/Heel turns, the Championship Titles she won, her Finishers, Theme Songs, Tag Teams and Stables, her appearance changes through the years, and more.
Carlene Denise Moore-Begnaud was born in New Orleans, Louisiana on August 27, 1973, and she is currently 50 years old.
She is currently a Producer, working for NWA.
Profile Info
Gender

Female

Real Name

Carlene Denise Moore-Begnaud

Ring Names

Jazz

(

November 18, 2001

-

Present

)

Jazzmine

(

July 4, 1999

-

November 17, 2001

)

Born

August 27, 1973 (age 50)

Nationality

United States

Birth Place

New Orleans, Louisiana

Billed From

Height

5 ft 4 in (163 cm)

Weight

Nicknames

The Baddest/Bad-ass Bitch
Career History
Roles

Producer

(

March 1, 2023

-

Present

)

Wrestler

(

January 1, 1998

-

April 15, 2021

)

Companies / Promotions

Promotion
from
to

Promotion

NWA

March 1, 2023

Present

Promotion

IMPACT

November 24, 2020

April 15, 2021

Promotion

INDY

January 15, 2005

April 10, 2021

Promotion

NWA

September 16, 2016

January 5, 2019

Promotion

SHINE

July 20, 2012

April 19, 2013

Promotion

NWA

November 4, 2011

November 17, 2012

Promotion

WSU

December 12, 2009

March 5, 2011

Promotion

WWE

Brand

Raw

May 13, 2002

November 1, 2004

Promotion

WWF

November 18, 2001

May 12, 2002

Promotion

ECW

July 4, 1999

September 23, 2000

Face / Heel Turns

| Alignment | from | to |
| --- | --- | --- |
| Face | December 12, 2009 | April 15, 2021 |
| Heel | November 18, 2001 | December 11, 2009 |
| Face | January 1, 1998 | November 17, 2001 |

Images

Feb 2020

Jun 2006

Jan 1998
Finishers

Bitch Clamp

-

Elevated Double Chickenwing

(

November 18, 2001

-

April 15, 2021

)

Jazz Stinger

-

Sitout Facebuster

(

November 18, 2001

-

April 15, 2021

)

Fisherman Suplex

(

November 18, 2001

-

April 15, 2021

)

Oklohama Slam

(

July 4, 1999

-

September 23, 2000

)

Theme Songs

Theme Song

"Jazz Stinger" by Jim Johnston

-

Single

(

January 27, 2003

-

November 1, 2004

)

Theme Song

"Monster" by KeriLynn Lenhart

-

Single

(

May 6, 2002

-

January 26, 2003

)

Theme Song

"Missy Mercy" by Chris B.

-

Single

(

November 18, 2001

-

May 5, 2002

)

Theme Song

"Money, Power, Respect" by The LOX feat. Lil Kim & DMX

-

Single

(

July 4, 1999

-

September 23, 2000

)
Titles & Accomplishments
Titles Won

World Wrestling Federation / World Wrestling Entertainment

2 WWF/WWE Women's Championship

National Wrestling Alliance

1 NWA World Women's Championship

Women Superstars Uncensored

1 WSU Tag Team Championship (with Marti Belle)

Downsouth Championship Wrestling

1 DCW Louisiana State Championship

Heavy on Wrestling

1 HOW Women's Championship

NWA Cyberspace

1 NWA Cyberspace Women's Championship

Southwest Wrestling Entertainment

1 SWE Women's Championship

Women's Extreme Wrestling

Other Accomplishments

WSU Hall of Fame induction (class of 2010)
Texas Wrestling Hall of Fame induction (class of 2012)
SWE Hall of Fame induction (class of 2020)
Cauliflower Alley Club Women's Wrestling Award (2020)
13° in PWI 500 (2012)
Relations
Jazz Game Appearances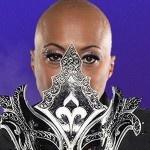 the-wrestling-code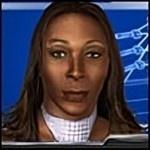 wrestlemania21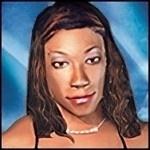 here-comes-the-pain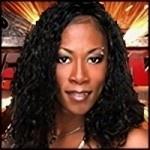 wwe-raw-2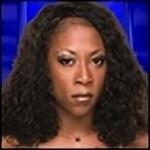 shut-your-mouth