On this page, you find the full wrestling profile of Orange Cassidy, with his Career History, real name, age, height and weight, the Promotions he worked for, all the Face/Heel turns, the Championship Titles he won, his Finishers, Theme Songs, Tag Teams and Stables, his appearance changes through the years, and more.
James Cipperly was born in Stewartsville, New Jersey on March 10, 1985, and he is currently 38 years old.
He is currently a Wrestler, working for AEW, under the ring name of Orange Cassidy.
Profile Info
Gender

Male

Real Name

James Cipperly

Ring Names

Orange Cassidy

(

July 20, 2007

-

Present

)

Fire Ant

(

February 24, 2006

-

September 2, 2018

)

JC Ryder

(

March 13, 2004

-

December 15, 2007

)

Height

5 ft 10 in (178 cm)

Weight

Born

March 10, 1985 (age 38)

Birth Place

Stewartsville, New Jersey

Billed From

Whatever

(

July 20, 2007

-

Present

)

The Ant Hill

(

February 24, 2006

-

September 2, 2018

)

Nicknames

Freshly Squeezed; Juice
Career History
Roles

Wrestler

(

March 13, 2004

-

Present

)

Companies / Promotions

Promotion
from
to

Promotion

AEW

May 25, 2019

Present

Promotion

INDY

March 13, 2004

March 7, 2020

Promotion

CHIKARA

February 24, 2006

September 2, 2018

Promotion

DG USA

November 2, 2012

February 22, 2014

Promotion

CZW

July 8, 2006

May 12, 2007

Face / Heel Turns

| Alignment | from | to |
| --- | --- | --- |
| Face | July 20, 2007 | Present |
| Heel | February 24, 2006 | September 2, 2018 |
| Face | March 13, 2004 | February 23, 2006 |

Images

Jun 2022

Sep 2018

Feb 2006

Mar 2004
Finishers

Mouse Trap

-

Modified La Magistral

(

July 20, 2007

-

Present

)

Diving DDT

(

July 20, 2007

-

Present

)

Beach Break

-

Over the shoulder Belly-to-back Piledriver

(

February 24, 2006

-

Present

)

Theme Songs

Theme Song

"Jane" by Jefferson Starship

-

Single

(

June 26, 2022

-

Present

)

Theme Song

"Best Friends" by Mikey Rukus - with Best Friends

-

Team

(

May 25, 2019

-

Present

)

Theme Song

"Where Is My Mind?" by The Pixies

-

Single

(

March 29, 2021

-

June 25, 2022

)

Theme Song

"Juicy" by All Elite Wrestling

-

Single

(

May 25, 2019

-

March 28, 2021

)

Theme Song

"Jane" by Jefferson Starship

-

Single

(

January 7, 2011

-

March 7, 2020

)

Theme Song

"Livin' on a Prayer" by Bon Jovi

-

Single

(

January 13, 2007

-

January 6, 2011

)
Titles & Accomplishments
Titles Won

All Elite Wrestling

1 AEW All-Atlantic/International Championship

Chikara

1 Campeonatos de Parejas (with Soldier Ant)
1 Young Lions Cup VI

Alpha-1 Wrestling

1 A1 Zero Gravity Championship

Ground Breaking Wrestling

2 GBW Tag Team Championship (with Danny Rage)

F1RST Wrestling

1 F1RST Wrestling Uptown VFW Championship

Independent Wrestling.TV

2 Independent Wrestling.TV Championship

Other Accomplishments

Chikara Young Lions Cup VI Winner (2008)
Chikara King of Trios Winner Winner (2011 – with Green Ant & Soldier Ant)
Chikara King of Trios (2018 – with Green Ant (II) & Thief Ant)
Chikara Tag World Grand Prix Winner (2008 – with Soldier Ant)
Forza Lucha! Cup Winner (2014)
PWI Most Popular Wrestler of the Year (2020)
21° in PWI 500 (2021)
WON Best Gimmick (2020)
Relations
Tag Teams & Stables

Best Friends

-

Chuck Taylor, Danhausen, Kris Statlander, Trent Beretta / Barreta, Wheeler Yuta (

May 25, 2019

-

Present

)

CHAOS

-

Chuck Taylor, Hirooki Goto, Kazuchika Okada, Kris Statlander, Lio Rush, Nick Miller / Mikey Nicholls, Robbie Eagles, Rocky Romero, Tomohiro Ishii, Toru Yano, Trent Beretta / Barreta, Wheeler Yuta, YOH, YOSHI-HASHI (

November 10, 2021

-

Present

)

The Gentleman's Club

-

Chuck Taylor, Drew Gulak,

The Swamp Monster

(

September 8, 2012

-

June 19, 2019

)

The Colony

-

Drew Gulak, Tracy Williams,

Green Ant, Thief Ant, Worker Ant, Carpenter Ant

(

February 24, 2006

-

September 2, 2018

)

The Furies

-

Ashley Vox, Delmi Exo, Solo Darling,

Icarus, Obariyon, Travis Huckabee

(

December 29, 2016

-

November 19, 2017

)

Battle Hive

-

Dalton Castle,

Worker Ant, Amasis

(

February 8, 2015

-

February 27, 2016

)

The Gentleman's Club Championship Edition

-

Chuck Taylor,

Dan Champion

(

October 5, 2013

-

August 9, 2015

)

The New Jersey Independent All-Stars

-

Danny Rage, Lucky, Jerry Durling

(

March 13, 2004

-

May 30, 2009

)

Managers

Kris Statlander

Wrestlers managed

Chuck Taylor, Trent Beretta / Barreta
Orange Cassidy Game Appearances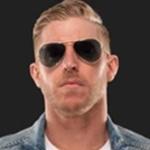 aew-fight-forever