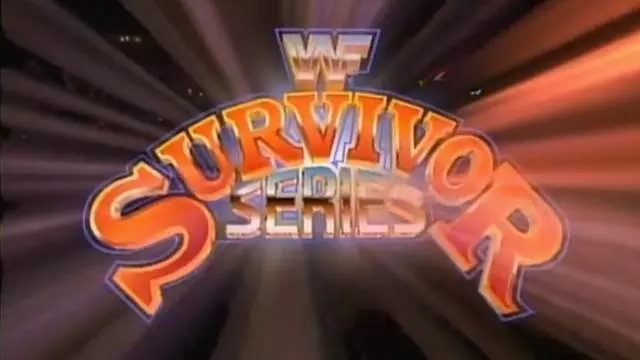 WWF Survivor Series 1991 was a Pay Per View event produced by World Wrestling Entertainment, which took place on November 27, 1991, at the Joe Louis Arena in Detroit, Michigan.
It's the 5° edition of the Survivor Series event series, after WWF Survivor Series 1990.
The event had an attendance of 17,500 fans. The main event of the show was Legion of Doom & Big Boss Man vs. The Natural Disasters & IRS.
Below you can find the full match card and results of WWF Survivor Series 1991, and more information about the event.
Event Info
WWF Survivor Series 1991 Results
Survivor Series Elimination Match

Ric Flair, Ted DiBiase, The Mountie & The Warlord defeat Bret Hart, The British Bulldog, Roddy Piper & Virgil
Survivor: Flair

Survivor Series Elimination Match

Jim Duggan, Sgt. Slaughter, The Texas Tornado & Tito Santana defeat Hercules, Col. Mustafa, Skinner & The Berzeker
Survivors: Duggan, Slaughter, Tornado & Santana

WWF World Heavyweight Championship

The Undertaker defeats Hulk Hogan (c) to win the title

Survivor Series Elimination Match

The Nasty Boys (Brian Knobbs & Jerry Sags) & The Beverly Brothers (Beau & Blake Beverly) defeat The Rockers (Shawn Michaels & Marty Jannetty) & The Bushwhackers (Butch & Luke)
Survivors: Nasty Boys & Blake Beverly

Survivor Series Elimination Match

Legion of Doom (Hawk & Animal) & Big Boss Man defeat The Natural Disasters (Earthquake & Typhoon) & Irwin R. Schyster
Survivors: Legion of Doom