On this page, you find the full wrestling profile of Petey Williams, with his Career History, real name, age, height and weight, the Promotions he worked for, all the Face/Heel turns, the Championship Titles he won, his Finishers, Theme Songs, Tag Teams and Stables, his appearance changes through the years, and more.
Peter Williams III was born in Windsor, Ontario, Canada on August 26, 1981, and he is currently 42 years old.
He is currently a Producer, working for WWE.
Profile Info
Gender

Male

Real Name

Peter Williams III

Ring Names

Petey Williams

(

January 23, 2002

-

Present

)

Born

August 26, 1981 (age 42)

Nationality

Canada

Birth Place

Windsor, Ontario, Canada

Billed From

Height

5 ft 7 in (170 cm)

Weight

Nicknames

The Canadian Destroyer; Maple Leaf Muscle
Career History
Roles

Producer

(

November 12, 2021

-

Present

)

Wrestler

(

July 16, 2017

-

November 11, 2021

)

Producer

(

August 17, 2017

-

December 31, 2019

)

Wrestler

(

January 23, 2002

-

July 3, 2014

)

Companies / Promotions

Promotion
from
to

Promotion

WWE

November 12, 2021

Present

Promotion

IMPACT

April 10, 2021

November 3, 2021

Promotion

IMPACT

August 17, 2017

December 31, 2019

Promotion

INDY

July 16, 2017

June 8, 2019

Promotion

HOH

August 11, 2017

November 18, 2017

Promotion

INDY

January 23, 2002

July 3, 2014

Promotion

HOH

June 22, 2013

June 7, 2014

Promotion

TNA

January 12, 2013

April 12, 2014

Promotion

ROH

June 27, 2009

March 20, 2010

Promotion

AJPW

April 17, 2009

August 7, 2009

Promotion

TNA

February 25, 2004

February 19, 2009

Promotion

PWG

April 1, 2005

November 18, 2006

Promotion

NWA

May 14, 2004

September 25, 2005

Promotion

CZW

March 5, 2004

July 10, 2004

Face / Heel Turns

| Alignment | from | to |
| --- | --- | --- |
| Face | September 15, 2008 | Present |
| Heel | March 29, 2008 | September 14, 2008 |
| Face | November 16, 2006 | March 28, 2008 |
| Heel | February 25, 2004 | November 15, 2006 |

Images

Aug 2017

Jan 2010

Apr 2008

Feb 2007

Feb 2004
Finishers

Canadian Destroyer

-

Front Flip Piledriver

(

January 23, 2002

-

Present

)

Sharpshooter

(

February 25, 2004

-

November 15, 2006

)

Theme Songs

Theme Song

"Canadian Destroyer" by Dale Oliver

-

Single

(

January 12, 2013

-

November 3, 2021

)

Theme Song

"Woodward" by The High Crusade

-

Single

(

June 26, 2009

-

March 20, 2010

)

Theme Song

"Muscle Machine" by Dale Oliver

-

Single

(

January 10, 2008

-

February 19, 2009

)

Theme Song

"Canadian Destroyer" by Dale Oliver

-

Single

(

March 29, 2007

-

January 9, 2008

)

Theme Song

"Park It" by Dale Oliver

-

Single

(

November 23, 2006

-

March 28, 2007

)

Theme Song

"Oh Canada" by Dale Oliver - with Team Canada

-

Team

(

February 25, 2004

-

November 22, 2006

)

Theme Song

"Calm Like a Bomb" by Rage Against the Machine

-

Single

(

March 6, 2004

-

November 18, 2006

)
Titles & Accomplishments
Titles Won

Total Nonstop Action Wrestling

2 TNA X Division Championship

Alliance Championship Wrestling

1 ACW Junior Heavyweight Championship

Border City Wrestling

1 BCW Can-Am Tag Team Championship (with Bobby Roode)
1 BCW Can-Am Television Championship

CLASH Wrestling

1 CLASH Heavyweight Championship
1 CLASH Tag Team Championship (with The Canadian Destroyer)

Elite Wrestling Revolution

2 EWR Heavyweight Championship

Independent Wrestling Association Mid-South

1 IWA Mid-South Heavyweight Championship

Lucha Libre USA

1 LLUSA Tag Team Championship (with Jon Rekon)

Metro Pro Wrestling

1 MPW Cruiserweight Championship

New Korea Pro Wrestling Association

1 NKPWA Light Heavyweight Title

NWA Upstate

1 NWA Upstate No Limits Championship

Prime Time Wrestling

1 PTW Heavyweight Championship

Pure Pro Wrestling

1 PPW Franchise Championship

Resistance Pro Wrestling

1 RPW King of the Night Life Championship

Ultimate Championship Wrestling

1 UCW Lightweight Championship

Xtreme Intense Championship Wrestling

1 XICW Light Heavyweight Championship

Other Accomplishments

TNA Gauntlet for the Gold Winner (2004, 2008)
TNA Year End Award - Finisher of the Year (2004, 2005, 2006 - Canadian Destroyer)
ECWA Super 8 Tournament Winner (2005)
PPW Elite 8 Tournament Winner (2010)
PTW King of the Cruiserweight Tournament Winner (2006)
23* in PWI 500 (2005)
WON Rookie of the Year (2004)
WON Best Wrestling Maneuver (2004, 2005 - Canadian Destroyer)
Relations
Petey Williams Game Appearances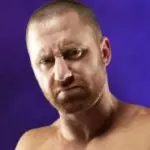 the-wrestling-code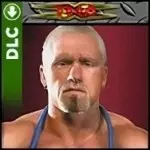 tna-impact