On this page, you find the full wrestling profile of Billy Gunn, with his Career History, real name, age, height and weight, the Promotions he worked for, all the Face/Heel turns, the Championship Titles he won, his Finishers, Theme Songs, Tag Teams and Stables, his appearance changes through the years, and more.
Monty Sopp was born in Orlando, Florida on November 11, 1963, and he is currently 59 years old.
He is currently a Wrestler, Producer and Coach, working for AEW, under the ring name of Billy Gunn.
Billy Gunn was inducted in the WWE Hall of Fame in 2019 as part of the Groups wing (as a member of D-Generation X).
Profile Info
Gender

Male

Real Name

Monty Sopp

Ring Names

Billy Gunn

(

November 17, 2020

-

Present

)

Billy

(

May 27, 2020

-

November 16, 2020

)

Billy Gunn

(

December 30, 2009

-

May 26, 2020

)

Cute Kip

(

August 14, 2008

-

December 29, 2009

)

Kip James

(

July 17, 2005

-

August 13, 2008

)

The Outlaw

(

March 1, 2005

-

July 16, 2005

)

The New Age Outlaw

(

February 13, 2005

-

February 28, 2005

)

Billy Gunn

(

October 15, 2002

-

February 12, 2005

)

Billy

(

January 3, 2002

-

October 14, 2002

)

Billy Gunn

(

October 31, 2000

-

January 2, 2002

)

Mr. Ass

(

April 27, 1999

-

October 30, 2000

)

Billy Gunn

(

October 7, 1997

-

April 26, 1999

)

Rockabilly

(

April 20, 1997

-

October 6, 1997

)

Billy Gunn

(

May 17, 1993

-

April 19, 1997

)

Born

November 11, 1963 (age 59)

Nationality

United States

Birth Place

Orlando, Florida

Billed From

Height

6 ft 3 in (191 cm)

Weight

Nicknames

Daddy Ass; Bad Ass; Mr. Ass
Career History
Roles

Wrestler

(

January 1, 1985

-

Present

)

Producer

(

January 1, 2019

-

Present

)

Coach

(

January 1, 2019

-

Present

)

Producer

(

July 23, 2012

-

November 13, 2015

)

Companies / Promotions

Promotion
from
to

Promotion

AEW

January 1, 2019

Present

Promotion

INDY

November 26, 2015

December 31, 2018

Promotion

HOH

April 15, 2016

September 3, 2018

Promotion

NJPW

Brand

Heavyweight

November 5, 2016

July 2, 2017

Promotion

WWE

July 23, 2012

November 13, 2015

Promotion

INDY

December 4, 2004

January 19, 2013

Promotion

TNA

February 13, 2005

December 29, 2009

Promotion

WWE

Brand

SmackDown

March 25, 2002

November 1, 2004

Promotion

WWF

May 17, 1993

March 24, 2002

Face / Heel Turns

| Alignment | from | to |
| --- | --- | --- |
| Face | August 17, 2022 | Present |
| Heel | September 1, 2021 | August 16, 2022 |
| Face | January 1, 2015 | August 31, 2021 |
| Heel | January 13, 2014 | December 31, 2014 |
| Face | June 18, 2009 | January 12, 2014 |
| Heel | February 21, 2008 | June 17, 2009 |
| Face | November 26, 2005 | February 20, 2008 |
| Heel | February 13, 2005 | November 25, 2005 |
| Face | June 12, 2003 | February 12, 2005 |
| Heel | November 19, 2001 | June 11, 2003 |
| Face | February 29, 2000 | November 18, 2001 |
| Heel | October 26, 1996 | February 28, 2000 |
| Face | May 17, 1993 | October 25, 1996 |

Images

Jan 2019

Jul 2012

Feb 2005

Jun 2003

Nov 2001

Oct 2000

Mar 1997

May 1993
Finishers

Fame-Ass-er / Famouser

-

Leg Drop Bulldog

(

May 17, 1993

-

Present

)

3:10 to Yuma - with Colten Gunn

-

Back Body Drop into a Neckbreaker

(

November 11, 2020

-

Present

)

Missouri Boat Ride

-

Cobra Clutch Slam

(

February 13, 2005

-

December 29, 2009

)

Gunnslinger

-

Swinging Side Slam

(

March 25, 2002

-

November 1, 2004

)

One and Only

-

Cobra Clutch Slam

(

January 1, 2000

-

March 24, 2002

)

Shake, Rattle and Roll

-

Swinging Neckbreaker

(

April 20, 1997

-

October 6, 1997

)

Elevated DDT

(

April 20, 1997

-

October 6, 1997

)

Theme Songs

Theme Song

"The New Gunn Club" by Anonymous - with The Gunn Club

-

Team

(

December 31, 2021

-

Present

)

Theme Song

"Locked & Loaded" by Mikey Rukus - with The Gunn Club

-

Team

(

November 20, 2019

-

December 30, 2021

)

Theme Song

"Oh, You Didn't Know?" by Jim Johnston - with Road Dogg

-

Team

(

January 6, 2014

-

January 25, 2015

)

Theme Song

"Tiger Beat" by Dale Oliver

-

Single

(

February 22, 2008

-

December 29, 2009

)

Theme Song

"Angel on My Shoulder" by Dale Oliver - with The Beautiful People

-

Team

(

October 14, 2008

-

May 28, 2009

)

Theme Song

"Nobody Moves" by Dale Oliver - with B.G. James

-

Team

(

January 14, 2006

-

February 21, 2008

)

Theme Song

"I've Got It All" by Jim Johnston

-

Single

(

October 15, 2002

-

November 1, 2004

)

Theme Song

"You Look So Good to Me" by Jim Johnston - with Chuck

-

Team

(

January 3, 2002

-

October 14, 2002

)

Theme Song

"Ass Man" by Jim Johnston

-

Single

(

January 1, 1999

-

January 2, 2002

)

Theme Song

"Oh, You Didn't Know?" by Jim Johnston - with Road Dogg

-

Team

(

October 4, 1997

-

February 28, 2000

)

Theme Song

"Break It Down" by The DX Band - with D-Generation X

-

Team

(

March 30, 1998

-

May 2, 1999

)

Theme Song

"Smokin'" by Jim Johnston - with Bart Gunn

-

Team

(

May 17, 1993

-

October 26, 1996

)
Titles & Accomplishments
Hall of Fame

WWE Hall of Fame

-

Year

2019

,

Groups

,

D-Generation X

Titles Won

World Wrestling Federation/World Wrestling Entertainment

1 WWF Intercontinental Championship
2 WWF Hardcore Championship
1 WWE Tag Team Championship (with Road Dogg)
10 World Tag Team Championship (5 with Road Dogg, 3 with Bart Gunn, 2 with Chuck)

American Pro Wrestling Alliance

1 APWA American Championship

Bad Boys of Wrestling Federation

1 BBFW Aruba Championship

International Wrestling Federation

2 IWF Tag Team Championship (with Brett Colt)

Maryland Championship Wrestling

1 MCW Rage Television Championship
1 MCW Tag Team Championship (with Road Dogg)

SmashMouth Pro Wrestling

1 SPW World Heavyweight Championship

TWA Powerhouse

1 TWA Tag Team Championship (with B.G. James)

Vanguard Championship Wrestling

1 VCW Heavyweight Championship

World Pro Wrestling

1 WPW World Heavyweight Championship

Other Accomplishments

WWF King of the Ring Winner (1999)
WWF Raw Bowl Winner (1996 - with Bart Gunn)
PWI Tag Team of the Year (1998 - with Road Dogg)
PWI Tag Team of the Year (2002 - with Chuck)
43° in PWI Years Top 100 Tag Team (2003 - with Road Dogg)
Relations
Billy Gunn Game Appearances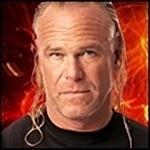 wwe2k17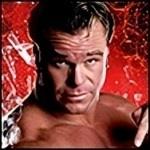 wwe2k16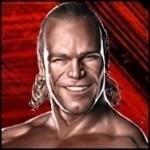 wwe13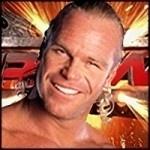 wwe-raw-2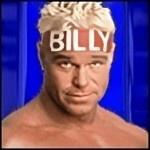 shut-your-mouth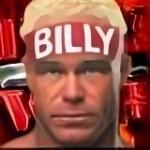 wwe-raw
just-bring-it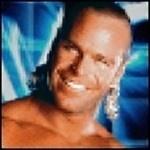 know-your-role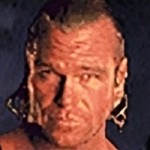 no-mercy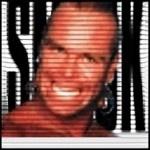 smackdown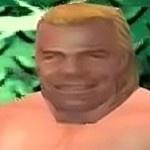 wrestlemania-2000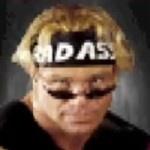 attitude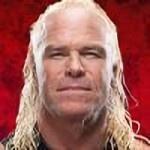 universe