On this page, you find the full wrestling profile of James Storm, with his Career History, real name, age, height and weight, the Promotions he worked for, all the Face/Heel turns, the Championship Titles he won, his Finishers, Theme Songs, Tag Teams and Stables, his appearance changes through the years, and more.
James Allen Cox was born in Franklin, Tennessee on June 1, 1977, and he is currently 46 years old.
He is currently a Wrestler, working for Independent promotions and OVW, under the ring name of James Storm.
Currently, he is is a member of the team of America's Most Wanted.
Profile Info
Gender

Male

Real Name

James Allen Cox

Ring Names

James Storm

(

January 1, 1997

-

Present

)

Born

June 1, 1977 (age 46)

Nationality

United States

Birth Place

Franklin, Tennessee

Billed From

Height

6 ft 1 in (185 cm)

Weight

Nicknames

The (Tennesse) Cowboy; The Bearded Outlaw
Career History
Roles

Wrestler

(

January 1, 1997

-

Present

)

Companies / Promotions

Promotion
from
to

Promotion

INDY

February 27, 2015

Present

Promotion

OVW

July 7, 2022

Present

Promotion

IMPACT

June 19, 2022

July 14, 2022

Promotion

NWA

August 29, 2021

October 5, 2021

Promotion

IMPACT

October 24, 2020

May 6, 2021

Promotion

NWA

January 5, 2019

November 10, 2020

Promotion

ICW

February 11, 2018

December 2, 2018

Promotion

TNA

January 5, 2016

January 4, 2018

Promotion

WWE

Brand

NXT

October 21, 2015

December 2, 2015

Promotion

TNA

June 19, 2002

September 30, 2015

Promotion

NJPW

Brand

Heavyweight

February 15, 2009

January 4, 2011

Promotion

NWA

February 10, 2001

March 24, 2007

Promotion

WWC

December 9, 2005

June 3, 2006

Face / Heel Turns

| Alignment | from | to |
| --- | --- | --- |
| Face | January 5, 2019 | Present |
| Heel | April 29, 2018 | January 4, 2019 |
| Face | April 6, 2017 | April 28, 2018 |
| Heel | August 20, 2016 | April 5, 2017 |
| Face | October 8, 2015 | August 19, 2016 |
| Heel | February 20, 2014 | September 30, 2015 |
| Face | February 3, 2011 | February 19, 2014 |
| Heel | March 8, 2010 | February 2, 2011 |
| Face | May 15, 2009 | March 7, 2010 |
| Heel | September 15, 2005 | May 14, 2009 |
| Face | June 19, 2002 | September 14, 2005 |

Images

Oct 2020

Jan 2019

Jan 2015

May 2013

Mar 2010

Sep 2005

Jun 2002
Finishers

Last Call

-

Superkick

(

June 19, 2002

-

Present

)

Eye of the Storm

-

Spinning Crucifix Toss

(

June 19, 2002

-

Present

)

Eight Second Ride

-

Fireman's Carry Bulldog

(

June 19, 2002

-

December 31, 2004

)

DWI - Drinking While Investing - with Robert Roode

-

Powerbomb / Neckbreaker combination

(

June 12, 2008

-

November 3, 2011

)

Death Sentence - with Chris Harris

-

Bearhug / Diving Leg Drop combination

(

June 19, 2002

-

December 14, 2006

)

Theme Songs

Theme Song

"Longnecks and Rednecks" by Dale Oliver, Bucky Covington & Bigg Vinny Mack

-

Single

(

April 6, 2017

-

Present

)

Theme Song

"When the Smoke Clears" by Dale Oliver, Ducky Medlock & Bigg Vinny Mack - with The DCC

-

Team

(

November 17, 2016

-

March 23, 2017

)

Theme Song

"Take A Fall" by Dale Oliver & Serg Salinas - with Bobby Roode

-

Team

(

January 5, 2016

-

March 19, 2016

)

Theme Song

"Longnecks and Rednecks" by Dale Oliver, Bucky Covington & Bigg Vinny Mack

-

Single

(

May 10, 2016

-

November 4, 2016

)

Theme Song

"Game Up" by It's a Date Inc.

-

Single

(

October 21, 2015

-

December 2, 2015

)

Theme Song

"Cut You Down" by Dale Oliver & Serg Salinas

-

Single

(

March 9, 2014

-

June 28, 2015

)

Theme Song

"Longnecks and Rednecks" by Dale Oliver, Bucky Covington & Bigg Vinny Mack

-

Single

(

November 10, 2011

-

March 6, 2014

)

Theme Song

"Fortune 4" by Dale Oliver - with Fortune

-

Team

(

July 22, 2010

-

December 22, 2011

)

Theme Song

"Take A Fall" by Dale Oliver & Serg Salinas - with Robert Roode

-

Team

(

August 16, 2009

-

November 3, 2011

)

Theme Song

"Sorry About Your Damn Luck" by Dale Oliver & Serg Salinas

-

Single

(

January 11, 2007

-

June 15, 2008

)

Theme Song

"Guilty" by Dale Oliver - with Chris Harris

-

Team

(

November 5, 2003

-

December 16, 2006

)
Titles & Accomplishments
Titles Won

Total Nonstop Action Wrestling

1 TNA World Heavyweight Championship
7 TNA World Tag Team Championship (5 with Bobby Roode, 1 with Gunner, 1 with Abyss)
1 TNA King of the Mountain Championship
7 NWA World Tag Team Championship (6 with Chris Harris, 1 with Christopher Daniels)

National Wrestling Alliance

1 NWA National Championship
1 NWA World Tag Team Championship (with Eli Drake)
1 NWA North American Tag Team Championship (with Shane Eden)

American States Wrestling Alliance

1 ASWA Tag Team Championship (with Chris Harris)

Elite Pro Wrestling

1 EPW Heavyweight Championship

Frontier Elite Wrestling

1 FEW Tag Team Championship (with Chris Harris)

Masters of Ring Entertainment

1 Masters of Ring Championship

NWA Shockwave

1 NWA Cyberspace Tag Team Championship (with Chris Harris)

NWA Shockwave

1 NWA Cyberspace Tag Team Championship (with Chris Harris)

Ohio Valley Wrestling

1 OVW National Heavyweight Championship

World Wrestling Council

2 WWC World Tag Team Championship (1 with Cassidy Riley, 1 with Chris Harris)

Other Accomplishments

2 TNA World Beer Drinking Championship
TNA Gauntlet for the Gold - Tag Team Winner (2002 - with Chris Harris)
TNA Anarchy Alliance Tag Team Tournament Winner (2003 - with Chris Harris)
TNA Team 3D Invitational Tag Team Tournament Winner (2009 - with Robert Roode)
TNA Tag Team Championship Series Winner (2010 - with Robert Roode)
TNA World Cup Winner (2013 – with Christopher Daniels, Kazarian, Kenny King & Mickie James)
TNA Joker's Wild Winner (2013)
TNA Tag Team of the Year (2003, 2004 - with Chris Harris)
TNA Match of the Year (2004 - with Chris Harris vs. Christopher Daniels & Elix Skipper, Turning Point)
PWI Tag Team of the Year (2004 - with Chris Harris)
PWI Tag Team of the Year (2008, 2011 - with Robert Roode)
12° in the PWI 500 (2012)
WON Tag Team of the Year (2005 - with Chris Harris)
The Baltimore Sun Tag Team of the Year (2009 – with Robert Roode)
Relations
Tag Teams & Stables

America's Most Wanted

-

Chris Harris (

June 19, 2022

-

Present

)

Beer Guns

-

Chris Sabin (

January 19, 2021

-

March 13, 2021

)

James Storm & Eli Drake

-

Eli Drake / LA Knight (

December 16, 2019

-

January 26, 2020

)

Death Crew Council

-

Bram / Thomas Latimer / Kenneth Cameron, Eddie Kingston (

October 20, 2016

-

March 23, 2017

)

Beer Money, Inc.

-

Robert Roode (

January 5, 2016

-

March 19, 2016

)

The Revolution

-

Abyss / Chris Parks, Mahabali Shera, SANADA, Serena Deeb, TJP / Manik / T.J. Perkins (

July 24, 2014

-

September 23, 2015

)

James Storm & Gunner

-

Jaxson Ryker / Gunner (

May 23, 2013

-

February 20, 2014

)

Fortune

-

AJ Styles, Christopher Daniels, Doug Williams, Frankie Kazarian, Matt Morgan, Ric Flair, Rob Terry, Robert Roode (

June 17, 2010

-

January 5, 2012

)

Beer Money, Inc.

-

Robert Roode (

June 12, 2008

-

November 3, 2011

)

The Front Line

-

AJ Styles, Alex Shelley, Bubba Ray Dudley / Bully Ray, Chris Sabin, Christopher Daniels, D-Von Dudley, Eric Young, Jay Lethal, ODB, Petey Williams, Rhyno / Rhino, Robert Roode, Samoa Joe, Xavier Woods (

October 30, 2008

-

July 23, 2009

)

America's Most Wanted

-

Chris Harris (

June 19, 2002

-

December 14, 2006

)

Planet Jarrett

-

A-1, Abyss / Chris Parks, Alex Shelley, Billy Gunn, Chris Harris, Eric Young, Gail Kim, Jackie Gayda, James Mitchell, Jeff Jarrett, Johnny Devine, Larry Zbyszko, Monty Brown / Marcus Cor Von, Petey Williams, Robert Roode, Scott D'Amore, Scott Steiner (

September 15, 2005

-

September 30, 2006

)

Managers

Gail Kim, Jacqueline
James Storm Game Appearances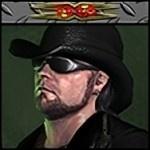 tna-impact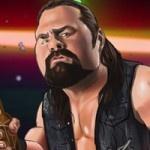 retromania-wrestling