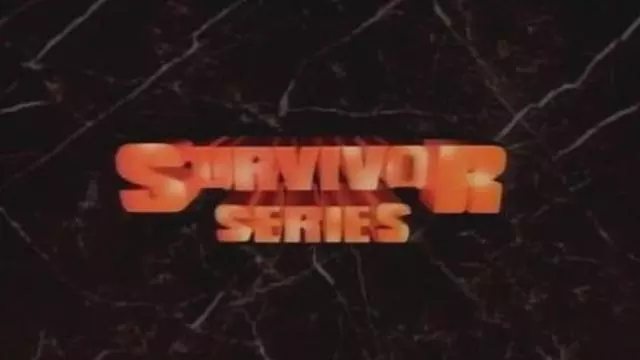 WWF Survivor Series 1987 was a Pay Per View event produced by World Wrestling Entertainment, which took place on November 26, 1987, at the Richfield Coliseum in Richfield Township, Ohio.
It's the inaugural edition of the Survivor Series event series.
The event had an attendance of 21,300 fans. The main event of the show was Hulk Hogan, Paul Orndorff, Don Muraco, Ken Patera and Bam Bam Bigelow vs. André the Giant, One Man Gang, King Kong Bundy, Rick Rude and Butch Reed.
Below you can find the full match card and results of WWF Survivor Series 1987, and more information about the event.
Event Info
WWF Survivor Series 1987 Results
Survivor Series Elimination Match

Randy Savage, Jim Duggan, Ricky Steamboat, Jake Roberts & Brutus Beefcake defeat The Honky Tonk Man, Harley Race, Hercules, Danny Davis & Ron Bass
Survivors: Savage, Steamboat & Roberts

Survivor Series Elimination Match

The Fabulous Moolah, Rockin' Robin, Velvet McIntrye & The Jumping Bomb Angels (Itsuki Yamazaki & Noriyo Tateno) defeat Sensational Sherry, Dawn Marie, Donna Christianello & The Glamour Girls (Leilani Kai & Judy Martin)
Survivors: Tateno & Itsuki

Survivor Series Elimination Match

The British Bulldogs (Davey Boy Smith & Dynamite Kid), The Killer Bees (B. Brian Blair & Jim Brunzell), The Fabulous Rougeaus (Jacques & Raymond Rougeau), Strike Force (Rick Martel & Tito Santana) & The Young Stallions (Jim Powers & Paul Roma) defeat The Bolsheviks (Boris Zhukov & Nikolai Volkoff), Demolition (Ax & Smash), The Dream Team (Dino Bravo & Greg Valentine), The Hart Foundation (Bret Hart & Jim Neidhart) & The Islanders (Haku & Tama)
Survivors: Young Stallions & Killer Bees

Survivor Series Elimination Match

André the Giant, One Man Gang, Rick Rude, Butch Reed & King Kong Bundy defeat Hulk Hogan, Bam Bam Bigelow, Ken Patera, Don Muraco & Paul Orndorff
Survivor: André the Giant