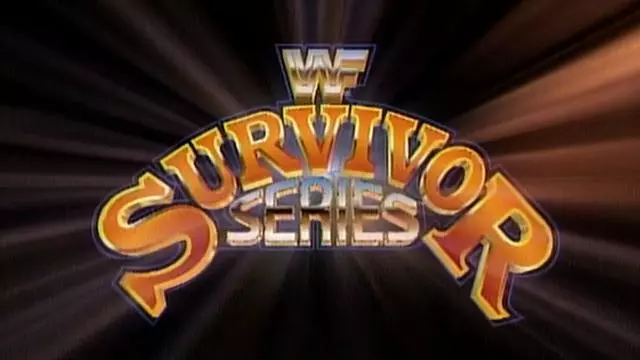 WWF Survivor Series 1989 was a Pay Per View event produced by World Wrestling Entertainment, which took place on November 23, 1989, at the Allstate Arena / Rosemont Horizon in Rosemont, Chicago, Illinois.
It's the 3° edition of the Survivor Series event series, after WWF Survivor Series 1988.
The event had an attendance of 15,294 fans. The main event of the show was The Ultimate Warriors - (The Ultimate Warrior, Jim Neidhart and The Rockers (Shawn Michaels and Marty Jannetty)) vs. The Heenan Family - (Andre The Giant, Haku, Arn Anderson and Bobby Heenan).
Below you can find the full match card and results of WWF Survivor Series 1989, and more information about the event.
Event Info
WWF Survivor Series 1989 Results
Survivor Series Elimination Match

The Dream Team (Dusty Rhodes, Brutus Beefcake, Tito Santana & The Red Roster) defeat The Enforcers (Big Boss Man, Rick Martel, Bad News Brown & The Honky Tonk Man)
Survivors: Dusty Rhodes & Brutus Beefcake

Survivor Series Elimination Match

The King's Court (Randy Savage, Dino Bravo, Greg Valentine & Earthquake) defeat The 4x4s (Jim Duggan, Bret Hart, Hercules & Ronnie Gavin)
Survivors: Randy Savage, Dino Bravo & Earthquake

Survivor Series Elimination Match

The Hulkamaniacs (Hulk Hogan, Jake Roberts & Demolition (Ax & Smash)) defeat The Million Dollar Team (Ted DiBiase, Zeus & The Powers of Pain (The Warlord & The Barbarian))
Survivor: Hulk Hogan

Survivor Series Elimination Match

The Rude's Brood (Rick Rude, Mr. Perfect & The Fabulous Rougeaus (Jacques & Raymond Rougeau)) defeat Roddy's Rowdys (Roddy Piper, Jimmy Snuka & The Bushwhackers (Butch & Luke))
Survivor: Mr. Perfect

Survivor Series Elimination Match

The Ultimate Warriors (The Ultimate Warrior, Jim Neidhart & The Rockers (Shawn Michaels & Marty Jannetty)) defeat The Heenan Family (Bobby Heenan, André the Giant, Arn Anderson & Haku)
Survivor: The Ultimate Warrior