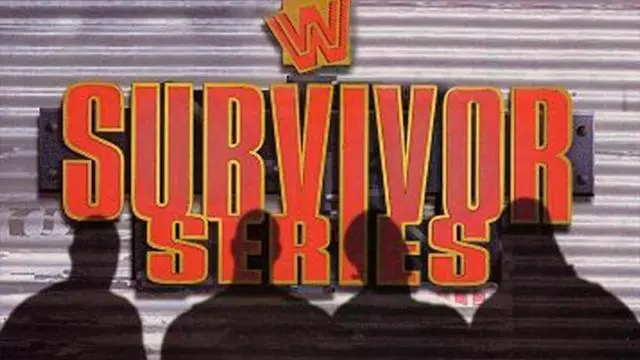 WWF Survivor Series 1997 was a Pay Per View event produced by World Wrestling Entertainment, which took place on November 9, 1997, at the Bell Centre / Molson Centre in Montreal, Quebec, Canada.
It's the 11° edition of the Survivor Series event series, after WWF Survivor Series 1996.
The event had an attendance of 20,593 fans. The main event of the show was Bret Hart vs. Shawn Michaels.
Below you can find the full match card and results of WWF Survivor Series 1997, and more information about the event.
Event Info
WWF Survivor Series 1997 Results
Survivor Series Elimination Match

The New Age Outlaws (Road Dogg & Billy Gunn) & The Godwinns (Henry O. & Phineas I. Godwinn) defeat The Headbangers (Mosh & Thrasher) & The New Blackjacks (Bradshaw & Windham)
Survivors: Dogg & Gunn

Survivor Series Elimination Match

The Truth Commission (The Jackyl, The Interrogator, Sniper & Reacon) defeat The Disciples of Apocalipse (Crush, Chainz, Skull & 8-Ball)
Survivor: Interrogator

Survivor Series Elimination Match

Team Canada (Jim Neidhart, The British Bulldog, Doug Farnas & Phil LaFon) defeat Team USA (Vader, Marc Mero, Goldust & Steve Blackman)
Survivor: Bulldog
Kane defeats Mankind

Survivor Series Elimination Match

Legion of Doom (Hawk & Animal), Ahmed Johnson & Ken Shamrock defeat Nation of Domination (Farooq, Rocky Maivia, Kama Mustafa & D-Lo Brown)
Survivor: Shamrock

WWF Intercontinental Championship

Stone Cold Steve Austin defeats Owen Hart (c) to win the title

WWF World Heavyweight Championship

Shawn Michaels Bret Hart (c) to win the title [Montreal Screwjob]