On this page, you find the full wrestling profile of Ron Simmons / Faarooq, with his Career History, real name, age, height and weight, the Promotions he worked for, all the Face/Heel turns, the Championship Titles he won, his Finishers, Theme Songs, Tag Teams and Stables, his appearance changes through the years, and more.
Ronald Simmons was born in Perry, Georgia on May 15, 1958, and he is currently 65 years old.
Ron Simmons / Faarooq was inducted in the WWE Hall of Fame in 2012.
Profile Info
Gender

Male

Real Name

Ronald Simmons

Ring Names

Ron Simmons

(

March 17, 2004

-

Present

)

Faarooq

(

July 24, 1996

-

March 16, 2004

)

Faarooq Asaad

(

July 22, 1996

-

July 23, 1996

)

Ron Simmons

(

February 7, 1990

-

July 21, 1996

)

Doom #1

(

October 1, 1986

-

February 6, 1990

)

Ron Simmons

(

October 1, 1986

-

September 30, 1986

)

Born

May 15, 1958 (age 65)

Nationality

United States

Birth Place

Perry, Georgia

Billed From

Height

6 ft 2 in (188 cm)

Weight

Nicknames

The All American, The Powerhouse
Career History
Roles

Producer

(

October 23, 2006

-

July 22, 2019

)

Wrestler

(

October 1, 1986

-

March 16, 2004

)

Companies / Promotions

Promotion
from
to

Promotion

WWE

October 23, 2006

July 22, 2019

Promotion

WWE

Brand

SmackDown

March 25, 2002

March 16, 2004

Promotion

WWF

July 22, 1996

March 24, 2002

Promotion

NJPW

October 19, 1994

June 8, 1995

Promotion

ECW

September 23, 1994

May 20, 1995

Promotion

WCW

November 2, 1988

September 10, 1994

Promotion

NWA

October 7, 1986

November 1, 1988

Face / Heel Turns

| Alignment | from | to |
| --- | --- | --- |
| Face | March 25, 2002 | Present |
| Heel | November 15, 1998 | March 24, 2002 |
| Face | March 30, 1998 | November 14, 1998 |
| Heel | July 22, 1996 | March 29, 1998 |
| Face | March 22, 1991 | July 21, 1996 |
| Heel | May 27, 1989 | March 21, 1991 |
| Face | July 1, 1987 | May 26, 1989 |

Images

Oct 2006

Nov 1998

Nov 1996

Jul 1996

Feb 1991

Jul 1987
Finishers

Dominator

-

Inverted Front Powerslam

(

October 7, 1986

-

March 16, 2004

)

Standing Thrust Spinebuster

(

October 7, 1986

-

March 16, 2004

)

Snap Scoop Powerslam Pin

(

October 7, 1986

-

September 10, 1994

)

Theme Songs

Theme Song

"Protection (Damn Intro)" by Jim Johnston

-

Single

(

October 23, 2006

-

Present

)

Theme Song

"Protection" by Jim Johnston - with Bradshaw

-

Team

(

November 30, 1998

-

March 25, 2002

)

Theme Song

"By All Means Necessary" by Jim Johnston

-

Single

(

March 30, 1998

-

November 29, 1998

)

Theme Song

"We Are the Nation" by Jim Johnston - with Nation of Domination

-

Team

(

November 17, 1996

-

March 29, 1998

)

Theme Song

"Gladiator" by Jim Johnston

-

Single

(

July 22, 1996

-

November 16, 1996

)
Titles & Accomplishments
Hall of Fame

WWE Hall of Fame

-

Year

2012

,

Individual

Titles Won

World Wrestling Federation

3 WWF Tag Team Championship (with Bradshaw)

World Championship Wrestling

1 WCW World Heavyweight Championship
1 WCW/NWA World Tag Team Championship (with Butch Reed)
1 WCW United States Tag Team Championship (with Big Josh)

Championship Wrestling from Florida

1 NWA Florida Heavyweight Championship

Memphis Championship Wrestling

1 MCW Southern Tag Team Championship (with Bradshaw)

Ohio Valley Wrestling

1 OVW Southern Tag Team Championship (with Bradshaw)

Other Accomplishments

PWI Most Inspirational Wrestler of the Year (1992)
20° in the PWI 500 (1992)
Relations
Ron Simmons / Faarooq Game Appearances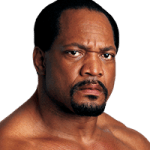 wwe2k23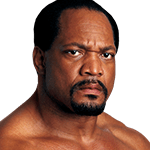 wwe2k22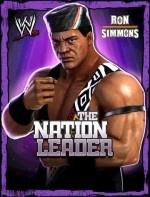 champions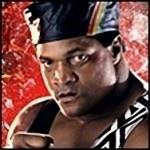 wwe2k16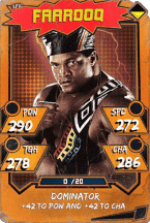 supercard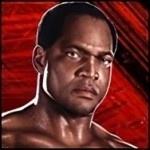 wwe13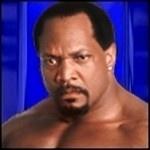 shut-your-mouth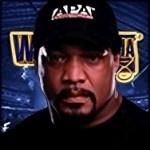 wrestlemania-x8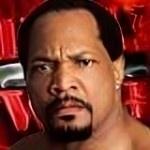 wwe-raw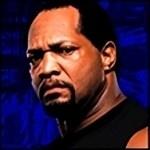 just-bring-it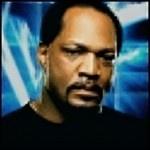 know-your-role
no-mercy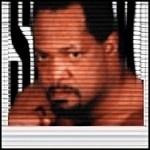 smackdown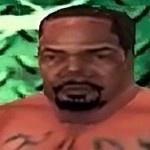 wrestlemania-2000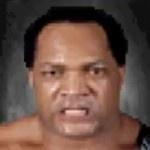 attitude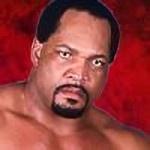 universe