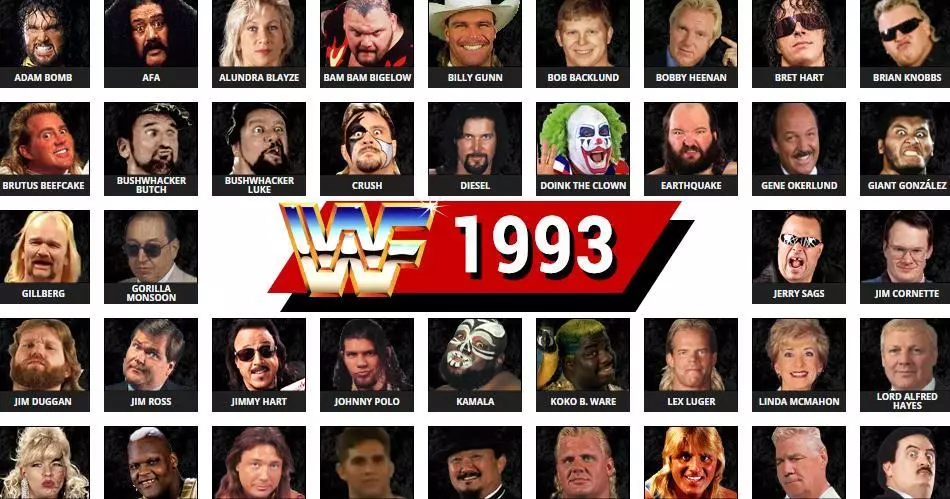 WWF Roster - New Generation Era (1993 - November 8, 1997): Full List of Superstars
World Wrestling Entertainment: Rosters History Database
---
On this page you find the full WWF Roster during the New Generation Era (1993 - November 8, 1997). This includes the list of all WWF Superstars, division between Men and Women Rosters, as well as Managers, Announcers, Authority figures, Producers and other personalities in World Wrestling Federation.
Our complete Pro Wrestlers Database allows you to travel through time and see the WWF Roster by Year or any specific Date in history. Simply use the filters below!
---
The profile of each WWE wrestler features their Career History, Ring Names, Face / Heel Turns, Accomplishments, Pictures, Bio and more information and statistics.